Contact Information

    Please feel free to contact me with your questions, comments,

    corrections or suggestions.  Also, any contributions of

    information or photographs would be greatly appreciated.  

          John C. Irish

          Site Manager

          LaonaHistory.Com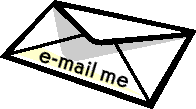 Click 
here
 to view coments
   regarding LaonaHistory.com

You are listening to "Rat River Rag" by M.J. Irish and the Poleshanty Ramblers. 

We have discovered a problem with our email delivery system.  If you have attempted to contact us in the past several months and had no reply, please resend your email.  Thank you   3-20-14